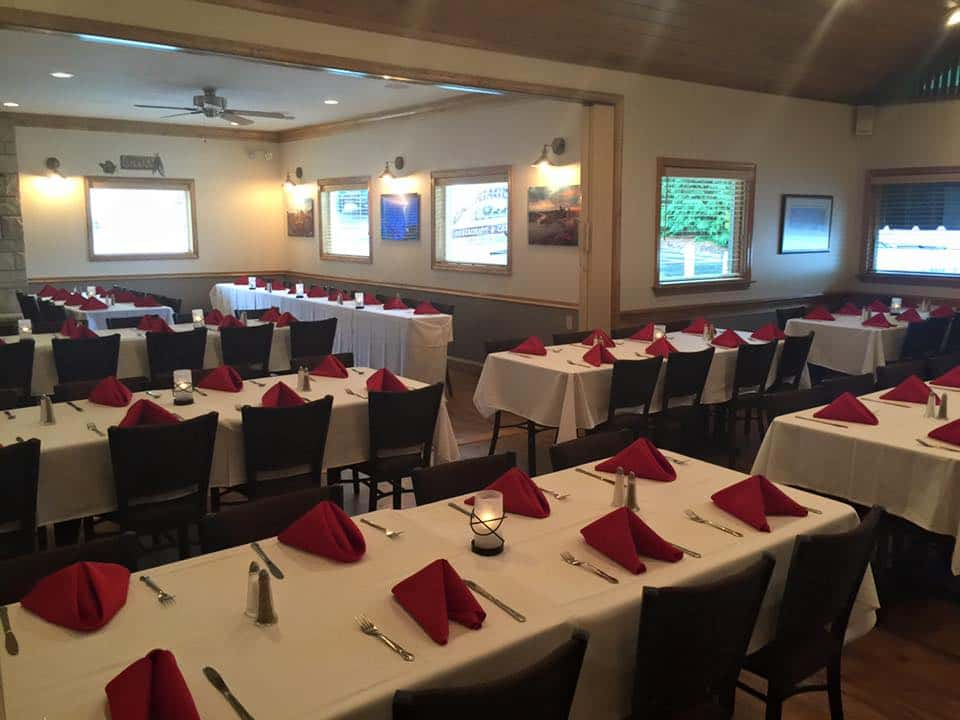 Sit-Down Catering
$20.99 Per Person
Plus Tax and Gratuity. Service Charge Varies
All Dinners Include: Dinner Rolls
Choice of Three:
Mashed Potato
Baked Potato
Redskin Parsley Potato
Tossed Salad
Spinach Salad
Caesar Salad
Mixed Vegetables
Baby Carrots
Green Bean Herb Butter
Choice of Three:
Stuffed Chicken Breast
Stuffed Pork Chop
Roast Beef Au Jus
Stuffed Cabbage
Meatloaf
Ham
Parmesan Encrust Cod
Dessert Available
Server fee applies. Paper and plastic-ware included.
Available upon request for an additional price: China, classic-ware, real silverware, reflection-ware, and linen.
Beverages
$2.25 per Person
(Includes Cups, Ice, Coffee, Tea, Condiments)
Choose Two:
Unsweetened Iced Tea
Raspberry Iced Tea
Canned Soft Drinks
Lemonade
Coffee & Decaf
Bottled Water