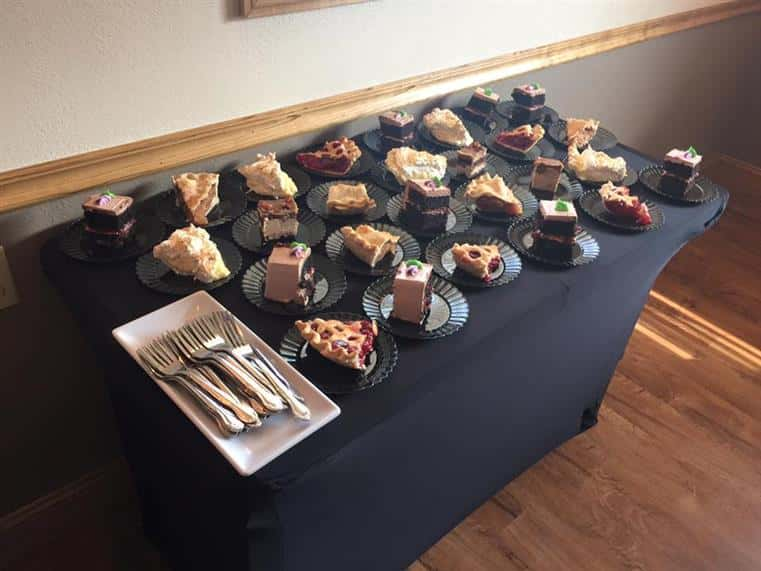 About Our Catering
Suitable for Affairs of any type or size (Does not apply to wedding packages)
Free Local Delivery & Set-up.

Servers available upon request – 20% service charge on final bill.

All prices subject to 7% PA Sales Tax.

China, Silverware, linen and linen-like available upon request, and at an extra charge.

A non-refundable deposit of $100 is required to confirm your reservation and will be deducted from your final bill.

Confirmation & number of guests due 7 days prior to the event. You may increase but not decrease after final count is given.

Payment is due upon receipt of the service to you.

100 people or more – pre-payment is due 1 week in advance.

Buffet or Sit-Down Lunch Menu available for "dine-in" at The Carriage Inn for up to 120 people.

We will custom create any menu to fit you and your family's needs & budget.

We can accommodate any dietary requests.

All prices subject to change.

Equipment must be returned within 24 hours after event or pick up is available for a nominal fee.
We thank you for contacting us about catering your special event. Our menu lists the most common things we prepare but by no means is it the limit to what we can do, so we are open to any and all menu suggestions. Just call us and we will be glad to discuss any menu choices with you. We take great pride in every aspect of what we do for you and we assure you that you will be very happy with our quality and the expert service we provide you.
Included with all our catering are the appropriate paper products, plastic ware, rolls, and condiments. With anything listed in this menu, we can always add such things as assorted cookies, desserts, brownies, beverages, etc. Rental is available for silverware, china, glassware and just about anything you might need for your catered event, as well as providing servers for your special occasion. The foods we purchase are of the freshest quality because we only buy per order, so therefore it is very important that we have a minimum of 24 HOURS NOTICE.