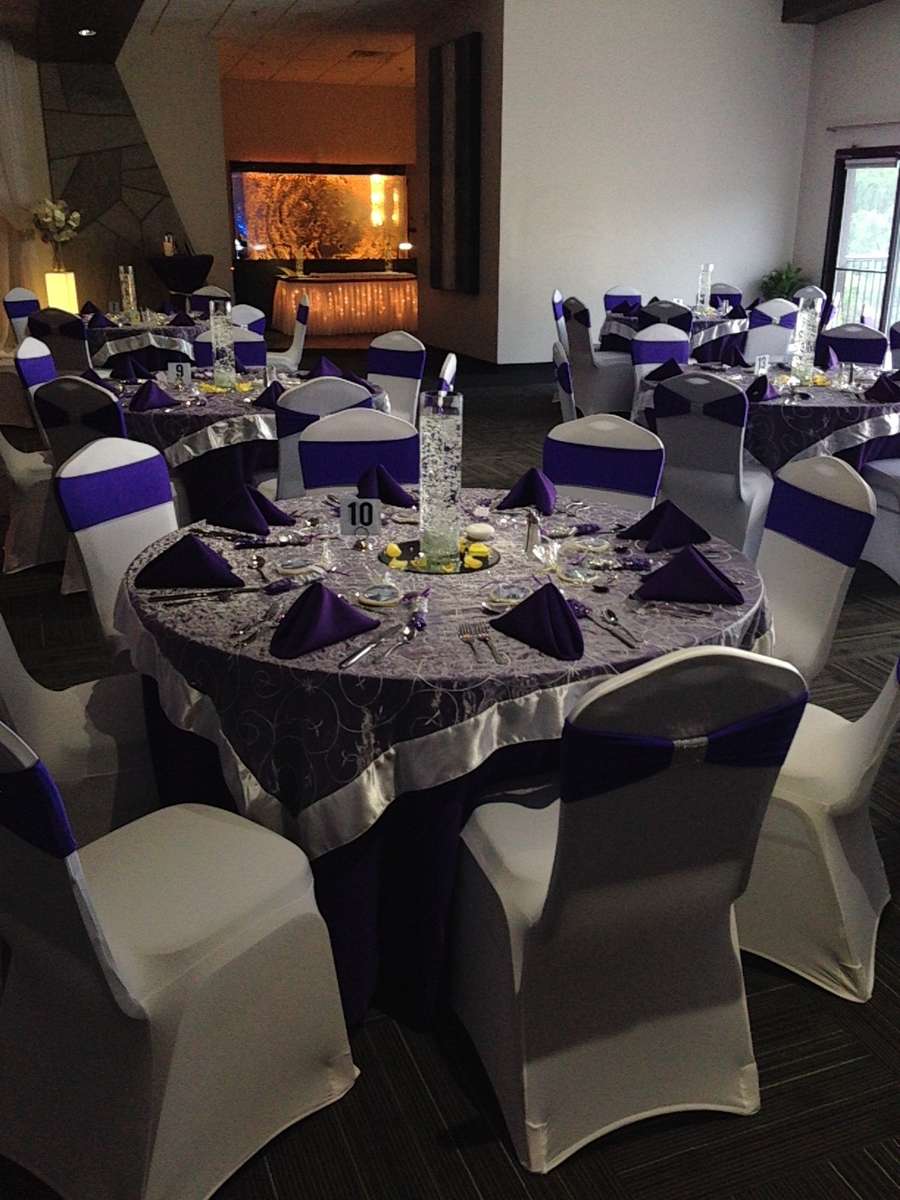 Diamond Package
Includes:
Full China, Silverware, Water Goblets and Bread Basket on Tables
White Linen Table Coverings and Colored Napkins of your choice
Bridal Table with Linen Skirting, Lights and Greenery, Buffet, Registration, Cookie, Cake and Gift Table
Coffee, Regular, Decaffeinated and Hot Tea
Wedding Cake Cut and Served
100 or more guests ~~ $38.95
Plus 7% Sales Tax and 20% Gratuity on Final bill
Pre-Reception Hor d'Oeuvres
Select Two

Florentine Stuffed Mushrooms
Seafood Stuffed Mushrooms
Poached Salmon on Rye Crisps
Cheese Tray
Vegetable Tray
Antipasta Tray

Salmon Sliders
Tenderloin Skewers
Pecan Chicken Skewers
Shrimp Skewers
Mini Crab Cakes

Homemade Soup Du Jour
Select One

Wedding
Chicken Dumpling
Cream of Mushroom
Cheesy Cauliflower
Seafood Bisque
Clam Chowder
Crab Bisque
Potato and Vegetable Selections
Select One Potato and One Vegetable
Red Skin Parsley Potatoes
Au Gratin Potatoes
Scalloped Potatoes
Baked Potato
Mashed Potatoes
Baby Bakers

Green Bean Almondine
Glazed Baby Carrots
Buttered Corn
Mixed Vegetables

Salad Selections
Select One

Mixed Greens
Tender assorted field greens, topped with black olives, cucumber, cherry tomato, and red onion, served with ranch dressing or balsamic vinaigrette.
Cranberry Pecan Spinach
Avocado, baby spinach, dried cranberries, pecans, Feta cheese and Mandarin oranges.
Baby Greens
Strawberry, fresh Mozzarella, cherry tomatoes, pecans, with Balsamic dressing.
Entrées
Select Three
Seafood Entrées
Cod Florentine
Stuffed Flounder
Crab Stuffed Cod
Lobster Ravioli
Crab Cakes
Tilapia
Salmon Filet
Seafood Alfredo

Pork Entrées
Stuffed Pork Chop

Chicken Entrées
Chicken Marsala
Chicken Cordon Bleu
Stuffed Chicken Breast
Lemon Parmesan Chicken
Chef Carved Entrées
Prime Rib of Beef AuJus
Stuffed Pork Tenderloin
Turkey Breast
Virginia Baked Ham